More To Do in British Columbia
Food, Drinks & Wellness
British Columbia (BC) surely knows how to feed the body and the mind. It offers a wide range of food options. For this reason, people shop and source fresh products like vegetables, fruits, grain, and other crops from farms. These are then turned into delicious meals. Equally, it benefits the local economy and the environment; thanks to its diverse landscape. Fraser Valley, along with The Thompson Okanagan, Vancouver, and Vancouver Island, tops the list of locations with locally-sourced food and drinks.
Farm-to-Table Restaurants
BC is known to provide both locals and tourists with culinary excellence as well. There are farm-to-table restaurants that go beyond expectations. Thus, no matter what your taste buds desire, BC-based chefs simply elevate your experience using various techniques.
Night Markets
You don't have to travel far to grab a bite of flavours of the world. Make your way through the night and have fun at these traditional night markets in Richmond. Visit each stall, find your go-to food, and satisfy your cravings.
Open Fire Cooking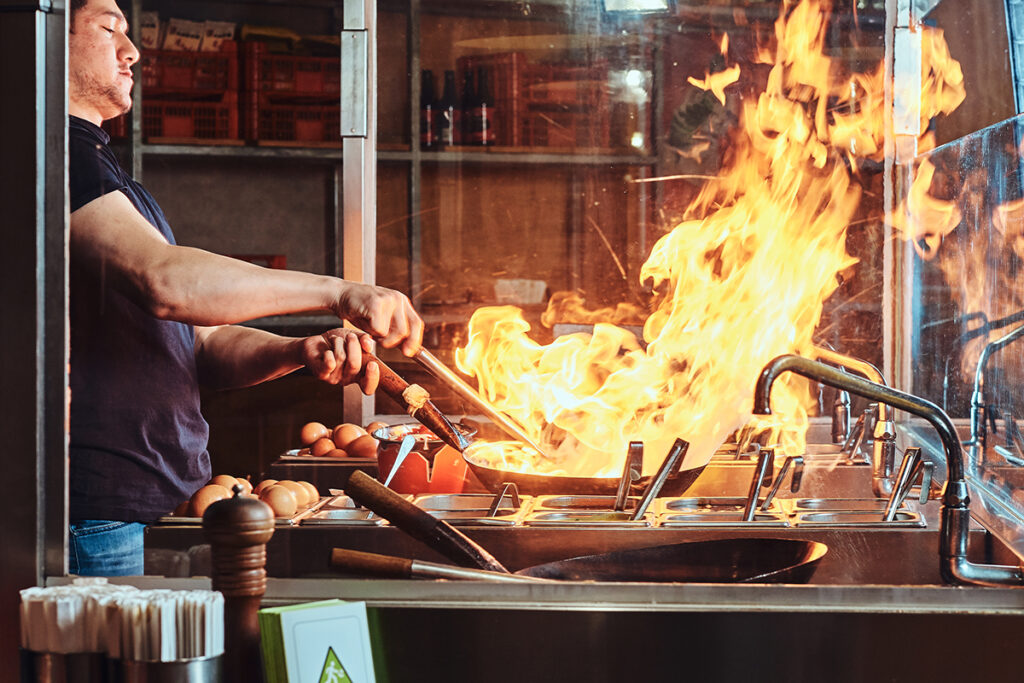 Explore the outdoors! Apart from hiking to see breathtaking views, find twigs and dry leaves to jump-start your campfire cooking! Moreover, enjoy nature trips and indulge in nutritious and highly sustainable food.
Brewery, Winery, and Distillery
Enjoy local tours and trips to hidden gems such as breweries, wineries, and distilleries. Hold a glass or a mug and say cheers to craft beer, wine, and spirits!
Additionally, if you need to rest and relax your mind, BC is the best place to go. In fact, they have a lot of wellness spots with spas and hot springs where you can let your zen out. Furthermore, if you're into trying a more intensive approach to feeding your soul, wellness camps help you get to be one with nature.
This means, living a few days away from city life. You can attend morning meditations or go on hiking trips. Likewise, preparing your own plant-based food is another option.
Adventure & Outdoors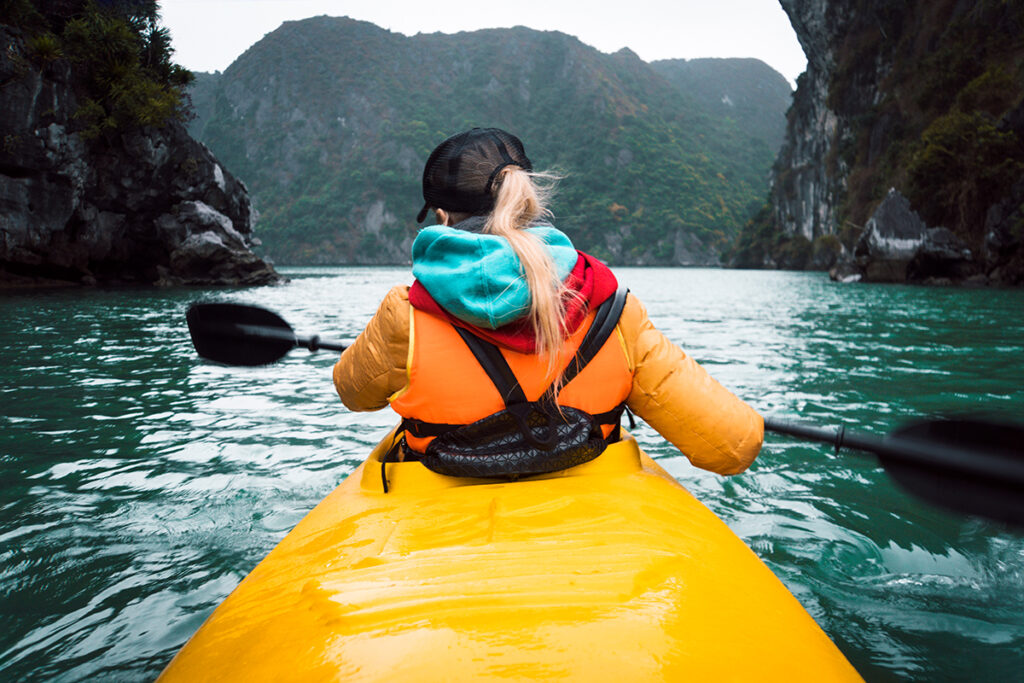 Adventures await you in British Columbia. Hence, whether you're in for the thrill or just want to relax your mind, there are plenty of activities available.
See majestic views and conquer your fear of heights with these adrenaline-pumping activities:
Zip lining
Kite surfing
Bungee jumping
Paragliding, and
Skydiving
If you love aquatic sports or recreational activities on, in, or underwater, opt for:
Paddling
River rafting
Fishing
Boating
Surfing
Diving
If you are into land-based activities, some of these activities might interest you:
Biking
Golfing
Camping
Hiking, and
Horseback riding
Events
Apart from an assortment of activities, BC is also known to host the most fun events from annual festivals, carnivals, casinos and outdoor pursuits.
To celebrate the change of seasons, the Vancouver Cherry Blossom Festival kicks off starting mid-March and ends in mid-April. Whereas, the Okanagan Wine Festival runs from late September to early October. Meanwhile, the province celebrates its diversity with the Victoria Dragon Boat Festival which is a 3-day event, and the Kamloopa Powwow which involves a big gathering of Indigenous people.
Activities that you can look forward to:
Season of the Wild at Harrison Hot Springs
Canyon Lights at the Capilano Suspension Bridge in Vancouver
Lights by the Lake at Harrison Hot Springs
Bright Walk in White Rock
Rossland Winter Carnival
Vancouver Cocktail Week in Victoria
Kootenay Coldsmoke Powder Festival in Nelson
Blast Beerfest at Whitewater Ski Resort in Nelson
Revelstoke Craft Beer Festival
Wings over the Rockies Nature Festival in Invermere
Columbia Basin Culture Tour in Crawford Bay
Connect With Indigenous Cultures
Furthermore, immerse yourself in the culture and traditions of the living indigenous communities. Also, you can get a guided tour by one of the Indigenous guides to better understand their culture. Besides that, visit heritage sites such as old seaside villages to see their handcrafted products. Finally, hear the stories and learn about their history, listen to their traditional music, or observe their way of life.