Arts & Heritage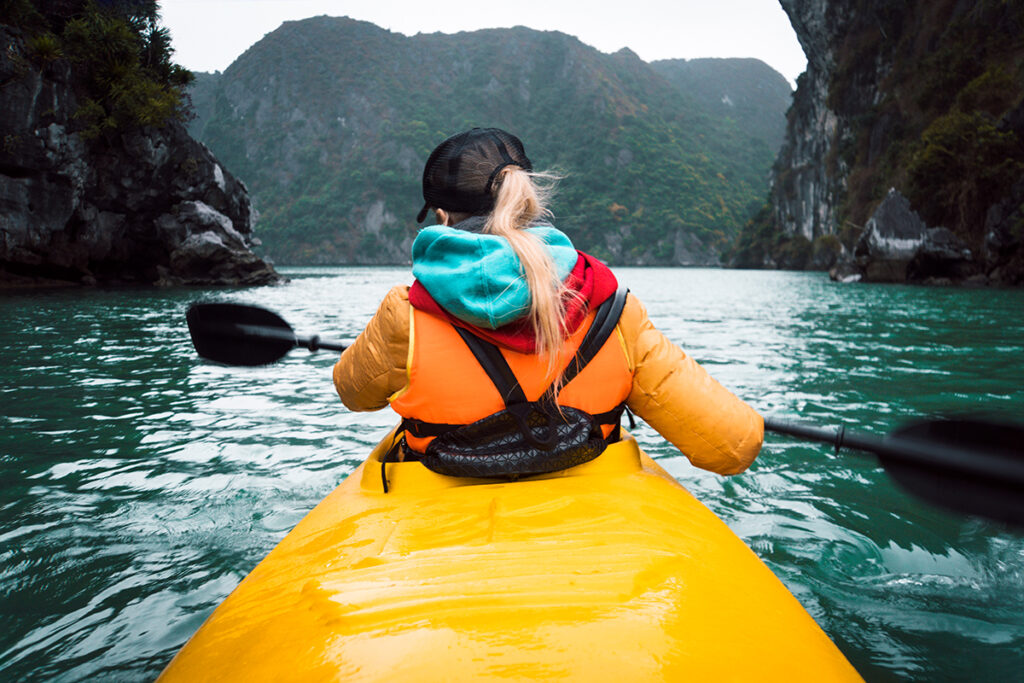 Some people simply focus on British Columbia's scenic beauty on their social media posts. On the other hand, there are specific locations that emphasize the arts and the cultural aspect of the province that are just waiting to be unearthed.
Featured Stories
Feel what it's like to travel to British Columbia (BC), by watching videos that contain stories of its indigenous peoples. Also, discover why it's not only a travel destination but the ultimate place to settle.
Video Tours
You can go on a virtual trip to the Kootenay Rockies in the southeast of BC. It's where you can get a glimpse of the emerald lakes, thunderous waterfalls, and snow-capped mountains. In addition, immerse yourself in the cultural scene of the Kootenays.
Artisan Shops
The province has a diverse culture and a strong presence of cultural heritage. Learn which shop in Crawford Bay you can find uniquely-crafted handmade pieces which you can take home to your loved ones.
Recommended Shops
Barefoot Handweaving
Dog Patch Pottery
Fireworks Copper & Glass
La Gala Jewelry
Merv the Woodcarver
North Woven Broom
Local Tours
If you're travelling to BC, know the three tour operators that allow you to blend with the Coastal Peoples' culture:
Takaya Tours in North Vancouver
Talaysay Tours in North Vancouver
West Coast Expeditions on Spring Island
Family Getaways
Apart from the tours, you can also customize your family getaway using these three things:
Gastronomy — Travel not just to take pictures. In fact, you can grab a bite of food served by the locals.
Accessibility — First, visit welcoming places to break barriers. As a rule, these also provide easy access for physically-challenged individuals.
Activities — BC offers plenty of activities for all seasons. Yes, adults can visit wineries while kids can go horseback riding. Moreover, there are also casinos if you know where to look!
Explore Arts & Heritage
Discover BC's Arts and Heritage through these channels:
Museums
Dig deeper into BC's history through its featured collections, spectacular photo displays, artifacts, and archives. You'll find them at the Royal BC Museum in Victoria.
Art Galleries
Many galleries pepper the area to celebrate and highlight BC's culture. The list starts with paintings and scenic landscape photographs of its existing Indigenous communities.
Theatre and Performing Arts
View different interpretations of BC's rich cultural heritage through music, dance, and acting performances. Also, delight yourself by listening to inspiring music from live orchestras or music festivals.
Planning Your BC Experience
Initially, decide on what route to take to arrive at your destination. Start thinking about how to get around areas you want to visit. You can either opt for an aircraft, ferry, or among land travel options.
Travel By Plane
Take the fastest way to travel is by means of airplanes and seaplanes.
Airplanes and Jet —You can choose among the following: Air Canada, Central Mountain Air, Helijet, Pacific Coastal Airlines, and WestJet.
Seaplane —You can decide between these two: Seaair Seaplanes or Harbour Air Seaplanes.
Travel By Sea
If you want to travel by sea, choose between BC Ferries and Inland Ferries.
Travel By Land
If you're travelling by land, you can do so by taking one of these modes of transportation:
Car — You can use your private car, however, if your luggage is bulky, bring an RV! In addition, an electric car is an eco-friendly option.
Rail — Select from these train options: either Amtrak or Rocky Mountaineer.
Bus — Pick any of these depending on your itinerary:
Translink
BC Transit
Pacific Coach
Tofino Bus
SNOWBUS
Rider Express
Ebus
Adventure Charters
BC Bus North
Where To Stay
When planning where to stay in BC, choose an accommodation type that suits your travel plan or budget. Therefore, check out a lodging place near your planned stay.
What to Pack
Finally, plan which essential items to bring depending on the weather. Of course, winter coats and warmers for November to March travel. In contrast, light clothing is for summer while spring/fall outfits are for June to September.