Welcome to West Beyond The West! Here, You will explore and discover the Heaven on Earth, British Columbia (BC).
BC is an excellent location for living, working, and studying. People from all over the world have come to this welcoming and lovely province to start new lives. Its strong and growing economy provides several opportunities for individuals and enterprises.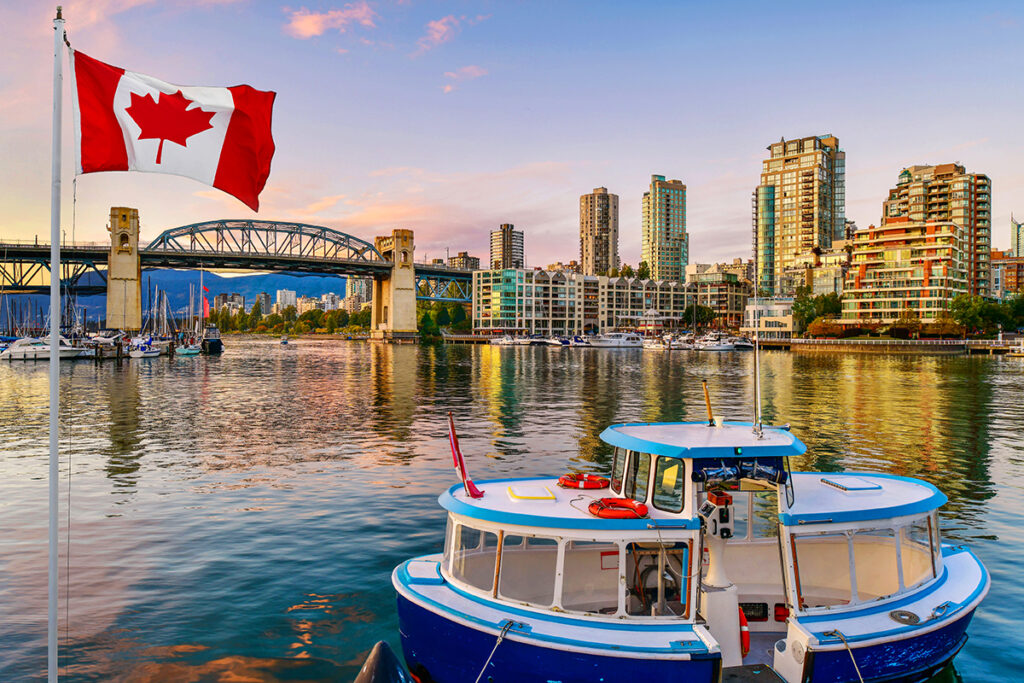 British Columbia— The Heaven on Earth
Discover rich culture, urban centers, and boundless wild spaces in this beautiful Canadian Province.
BC has ten mountain ranges surrounding the Canadian Rockies. Meanwhile, ancient temperate forests embrace the coast. Moreover, sweeping grasslands, verdant gorges, thousands of ponds, glacier-fed streams, and semi-arid deserts can be found in between.
The national and provincial forests safeguard a vast wilderness that embodies its best natural characteristics and habitats. Undoubtedly, BC is considered Canada's most picturesque province. It is due to its beautiful mountains, sandy beaches, lakes, rainforests, and the Pacific Ocean. Also, it has several lovely cities like Victoria, Vancouver, and Kelowna. These are in addition to popular tourist spots like Tofino and Whistler.
Explore British Columbia
BC is the westernmost province with its bustling cities set among the gorgeous pacific coast landscape. Additionally, mountain ranges, beach resorts, and parks provide adventure to their residents and visitors. The southern part has one of the mildest climates. Various outdoor activities are popular all year in the Victoria and Vancouver areas.
If winter sports are more your thing, both the province's coastal and interior regions are home to world-class skiing and snowboarding. Whether you are looking for a permanent home or a vacation, this amazing place will provide unforgettable memories.
Don't miss out on the classic sites and hidden gems. Apart from these, there are fantastic itinerary options for you to discover, no matter where you travel.
The Hub of Arts, Culture, and Heritage
Indigenous peoples in this part of the country have lived in the area for approximately 10,000 years. Before the advent of the first Europeans in the 18th century, many First Nations villages resided here. Each with a distinct language, culture, and heritage.
Thus, this province's culture is incredibly diverse. In fact, it ranges from Aboriginal to European roots. BC has the most Asian people in Canada, with various cultures to celebrate.
Today, the province is home to over 200 First Nations peoples. Their cultures are kept alive through art, cuisine, and immersive cultural attractions.
Moreover, vibrant arts and culture enrich the life and spirit of societies large and small, urban and rural, across BC. Its sectors are booming, thanks to the significant contributions of the arts and cultural community. The arts educate, motivate, and provide a high-quality life. As a result, it draws new inhabitants and investments, resulting in job creation and economic help.
The BC government is a strong supporter of the arts. It has constantly worked to support artists and cultural groups. At the same time, it promotes engagement in arts and culture events through policy creation and financial support.
What Makes British Columbia Unique
British Columbia is one of the most enticing places to live. Besides its beauty, there are a lot of factors that make it desirable to live in.
Excellent Health Care
Has a cost-effective and dependable healthcare system.
World-Class Living and Competitive Wages
Inhabitants earn competitive wages and enjoy a great living level.
Diverse Cultures and Rich Heritage
It is home to individuals from various cultures. Pupils, tourists, and new British Columbians worldwide are welcome. Thus, it resulted in a diverse and lively community.
Work Industries
Agriculture, building, and manufacturing are a few opportunities made available to their citizens. Also, it houses some casinos for your entertainment.
Low Crime Rates and Efficient Laws
British Columbia is one of the safest places to live and work.
So, are you ready to embrace this beautiful place? BC is ready to welcome each one of you!